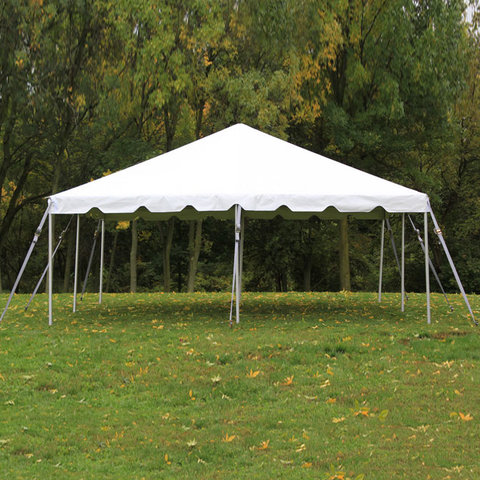 20 x 20 Frame Tent Package (White Cushion Chairs)
The 20 x 20 frame tent package includes (4) 5' round tables and (32) white fanback cushion chairs. The package price includes installation. We recommend the 60" round for seating but banquet tables can be also be used. Please call our office for more details.
The 20 x 20 frame tent can be installed on either grass or pavement and requires a 24' x 24' area for instalation.