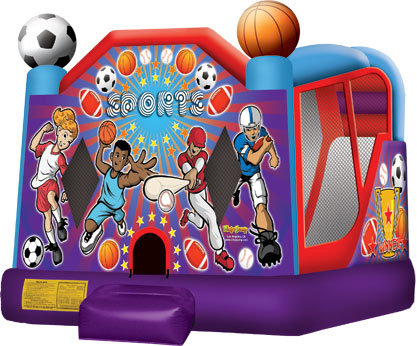 Sports Arena Combo 2 (Dry Only)
This 4-1 Combo is different than our other Sports 4-1 as it contains the slide on the inside of the bounce ride. As such, it can only be used dry. Dimensions:
20' 4" long
15' 10" wide
14' 6" high
It weighs approximately 295 pounds.